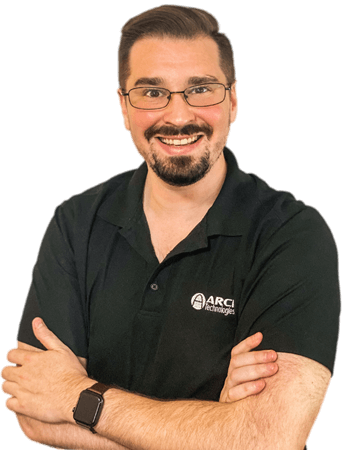 We're Arch Technologies, and our mission is to empower the 

Small Business

 of

St. Louis

to 

Grow

 their Company,

Protect

their Data, and

Deliver Results

 with their IT.
We provide IT Consulting, Service, Support, and IT Management services.
From Help Desk support, to Strategy & Long Term IT planning, and everything in between, we have you covered.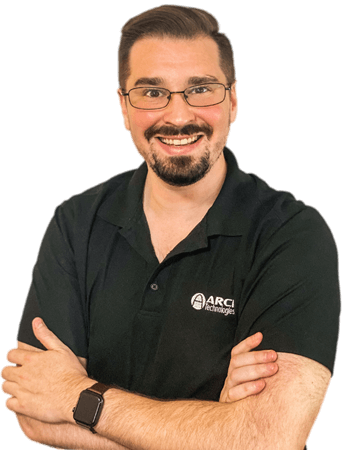 -Thomas Brown, Owner & IT Consultant
Are You Experiencing IT Challenges?
Worried about securing your business from cyber attacks?
Struggling to scale your IT growth with your business growth?
Struggling to figure out how to best leverage the cloud for your business?
Trouble finding knowledgeable and experienced IT staff?
Do you struggle with on-boarding and off-boarding employees?
We Can Help!
What Our Clients Have to Say
Our law firm has worked with Arch Technologies for over 8 years. They are extremely knowledgeable and has been able to handle all of our IT needs. Tom is attentive and extremely responsive to our team! We couldn't do what we do with out him!
Deborah Dysart
Administrator - The Dysart Law Firm, P.C.
Tom is a lifesaver. Whenever we have a technology issue, he is available to take care of it right away. It is a real comfort as a business owner to have a resource like Tom and Arch Technologies.
Mark Rubin
Owner - Austin Realty
We appreciate Tom for his responsiveness to all our IT needs. His work for us allows us to do our work. We appreciate, as well, his recommendations of products and solutions he believes would fit well with our business. He is a great resource!
Laura Eads
Operating Partner - Kiddie Academy, St. Louis
Arch Technologies has been working with MCS for over 7 years. They helped with a number of iterations of hardware and software integrations for us over the years, and most recently has put into place a comprehensive IT security system. Tom is highly knowledgeable and responsive to our needs and I would not hesitate to recommend him to any business that wants to outsource their IT solutions.
Tom Helmkampf
President - MCS Construction
I've been working with Tom at Arch Technologies for as long as I can remember. They are always responsive and dependable, and the price is always reasonable. They're fantastic.
Seth Reeder
Owner/Broker - Circa Properties
Probably the best hidden gem of an IT company in St. Louis. They respond quickly, are reasonably priced and make sure we are prepared for the future, not just solving issues we have today. We highly recommend their services for any small businesses that need a better solution.
Chris 'Wes' Westmeyer
President - Digital Strike
Our Technology Partners